Fast.
 Professional.
No broken promises.
Everything as planned…
FOR REAL.
I don't promise things that I know I can't deliver.
I don't leave my clients behind.
I don't work with an artist mindset.
I don't pretend you love technology.
Are you a lawyer and you need a simple informative website? Do you own a restaurant? Do you have an online business? Are your products or services difficult and long to explain to your potential clients?
Doesn't matter what business you're in, you need a professional website that allows you to DELEGATE the communication with your clients.
This way you will save time speaking with more targeted prospects and you will drastically increase the chance to get in touch with people that are ready to buy.
Let people find you on Google
Would you like to be reached by people nearby that are looking for your service?
Google MyBusiness makes it possible. All you need to do is connect it to your website and insert your information.
Your clients will be able to drive to your shop or compose your number without jotting it down with just one click.
The easier you make it to contact you, the less are barriers between you and the sale.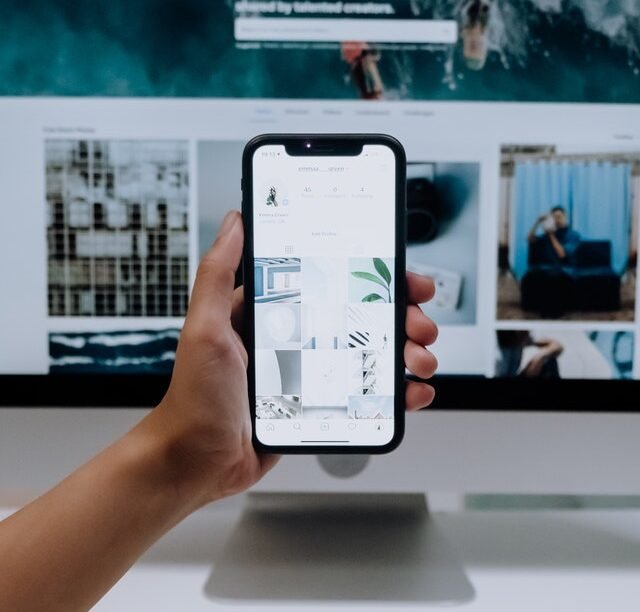 Don't worry if the technology is not for you
Do you think you need to learn complicated tools in order to access the online world?
No, you don't need to be a tech geek like your friend. Google will automatize the whole process that stands between the traffic and the phone call from the lead.
All you need to do is to be ready to answer. Leave all to the process that I'll create for you with the website and Google tools.
Connect your website to the full potential of Google 
Google offers a lot of service, from paid advertisement, location on the map, to free organic traffic (SEO), etc.
Take advantage of all the opportunities that this company can offer and claim you space online with an engaging website design.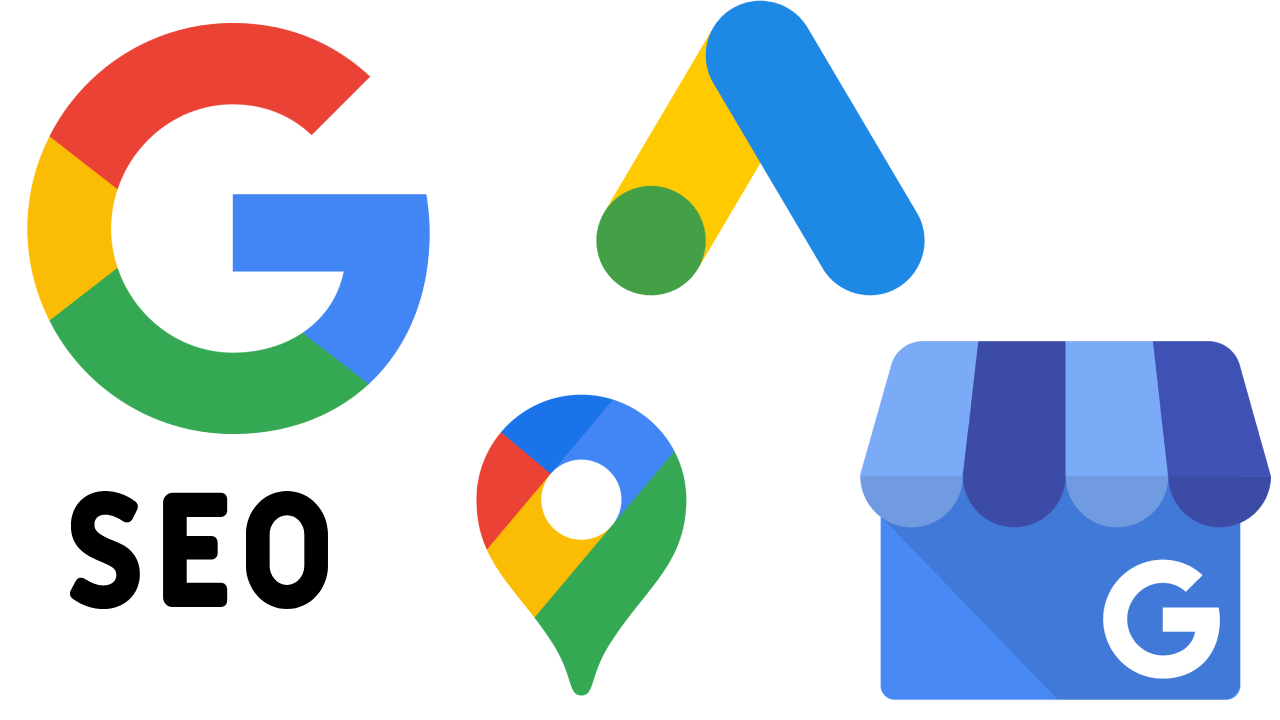 Emilie Helgesen, best known to the public as Emzia, one of the most popular Twitch streamers and influencers in Norway.
What your website is for?
Every website I design is meant to be fast, secure, and easy to navigate, and it adapts automatically to any kind of device, whether it's a computer, a tablet, or a smartphone.
I always take care of every single detail to avoid malfunctions or service interruptions that could make you lose time and money.
I don't spend all my efforts creating a design that follows the last trends like many people do. Why?
99% of the time the goal of a website should be to capture the attention of a specific target and guide him to take action.
TARGET SELECTION + RIGHT MESSAGE = MORE LEADS & LESS WASTE OF TIME
Especially if you are using the website as a vehicle to acquire new clients, the purpose of it is to educate them about what you are offering and tell them why they should buy from you instead of any other option available in the market.
You have to be selective and choose who you want to target, so you don't have to waste time talking to people that you can't help.
If your website is designed in the right way, the people that contact you will be more aware of your products or services, which means:
you will get real targeted prospects
you will provide clear instructions so they will know how to get in contact with you easily.
you will get rid of time wasters
you will get more satisfied clients because they know you gonna be the right person for them before they buy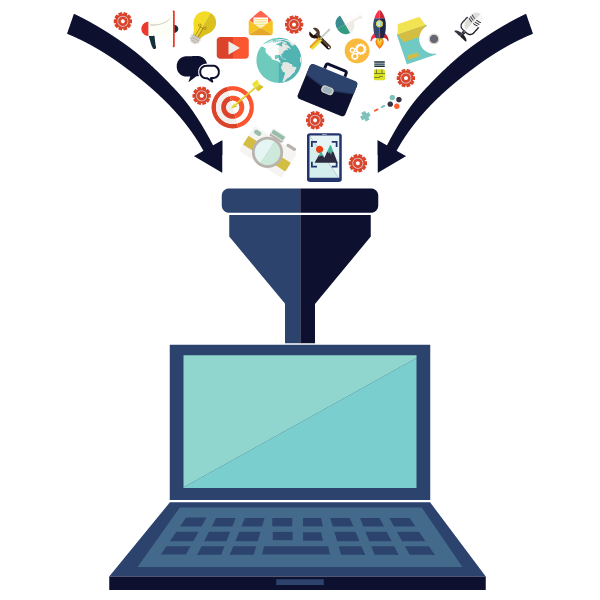 An easy-to-use website, with well-written and organized information, will be the fundamental part of your client acquisition system that will filter out confused leads and motivates action to targeted people.
Confused and doubtful visitors usually leave and they end up buying from your competitors. So if you don't give them a chance to know more about your business they won't call you.
The design structure plays an important role as well if you want to guide your visitor to take action! You'd probably be surprised if I tell you how people get easily confused when they deal with BAD designs.
Just to give you an idea, in the websites industry there are professionals whose only job is to design user-friendly pages so that people don't get lost when they navigate.
This is dramatically important, and unfortunately, way too many agencies focus on trends, elegance and cool designs instead of creating intuitive navigation for every kind of user.
Security… No one takes care about security until something happens. Tons of money lost and thousands of dollars spent in cyber security agencies to recover the damage and the data lost.
If everyone was aware of how many cyber attacks take place every day, the internet would be seen in a different way from people.
The mojority of cyber attacks are not performed by humans but by programs that act by scanning 24/7 the entire web to find vulnerabilities in all different websites. You cannot escape from them, so what you need to do is to place a shield to defend yourself from the most common threat.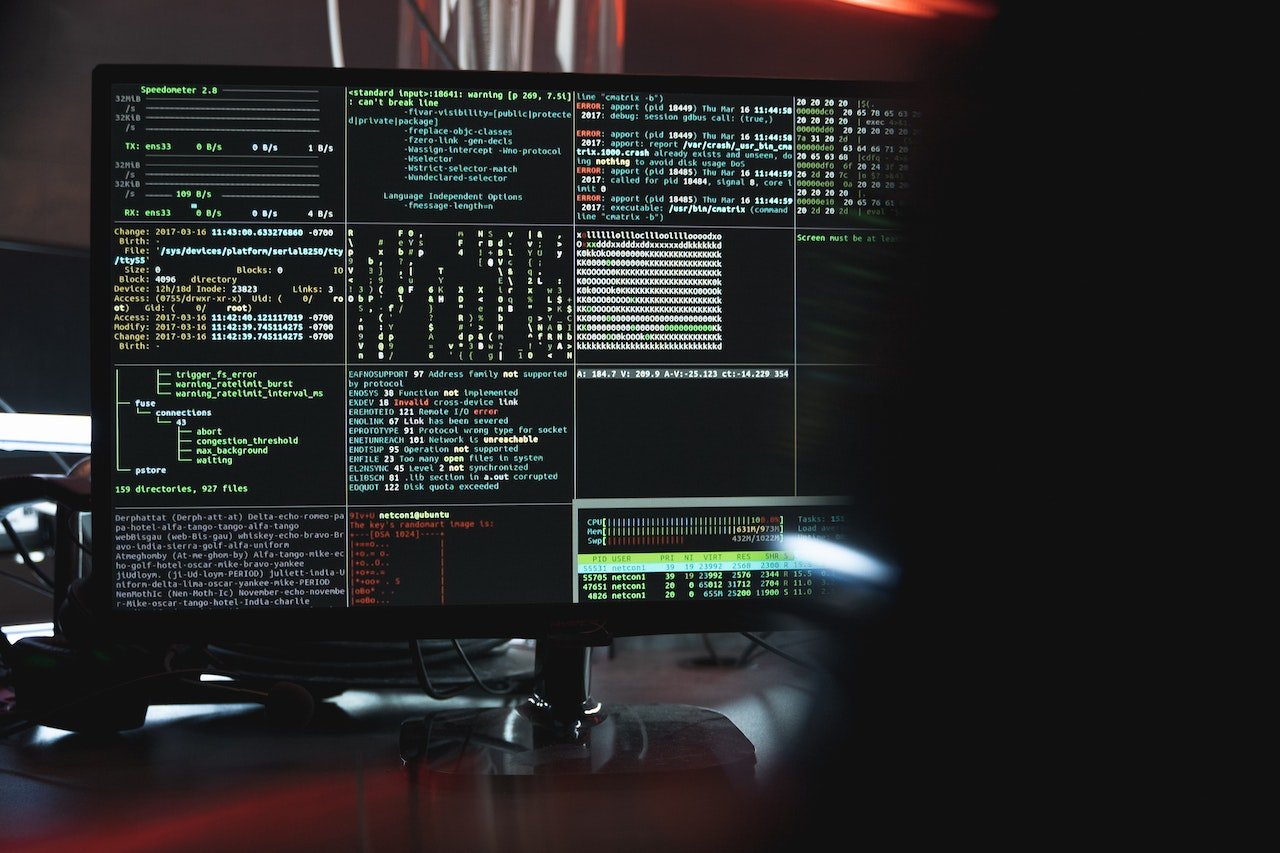 What they try to do is to find a way to access the administration panel without your authorization, send scam or spam messages through your blog or email, steal personal information about you and your visitors or take the entire control of the server where your website is running on.
Luckily there are professional tools that I will use on your website to keep those threats away from your business and your visitors.
What they try to do is to find a way to access the administration panel without your authorization, send scam or spam messages through your blog or email, steal personal information about you and your visitors or take the entire control of the server where your website is running on.
Luckily there are professional tools that I will use on your website to keep those threats away from your business and your visitors.
Google Search Optimization Made "LEGALLY"
Optimize your website for search engines is extremely important because people can find you and you can reach a huge amount of traffic for free. 
The fact that it's free makes the competition high but not in all cases is impossible, sometimes can also be easy, especially for local searches.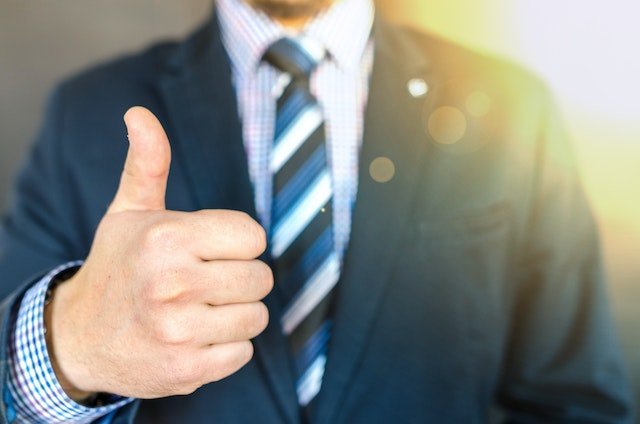 It's so important to follow the Google guidelines in order to avoid penalties that could cut the traffic from your website or, in the worst case, get kicked out from the index so no one will be able to find you.
An important number of professionals use risky tricks to get the website of their clients ranked high on searches in a short time.
These technics can heavily damage the reputation of your website to Google or other search engines. These tricks are called "Black Hat SEO technics" and they are used by many experts including professionals with a high reputation.
Positioning a website can take hours or months depending on what you are doing and who you are. Make sure that your website is not exposed to any risk once is published or you may encounter bad consequences.
I'm not swiss but this is how I like to work. I'm never late and I hate making people wait even if they are the most patient in the world.
I think It's correct to let clients know about any kind of issue that interferes with my workflow in sufficient advance. 
REAL SUPPORT. REAL CUSTOMER CARE.
Your website will be periodically checked for system updates and to make sure that everything works correctly.
Updates are vital for your security. An outdated software could compromise your website and your visitors, this is because malicious programs are always up to date about all vulnerabilities that are constantly discovered.
If you live or serve in a European Union country your website will be updated according to the GDPR regulations*.
I do not use templates made by others like many web agencies do to speed up their work. Every business has its own identity and communication, and so should have their websites.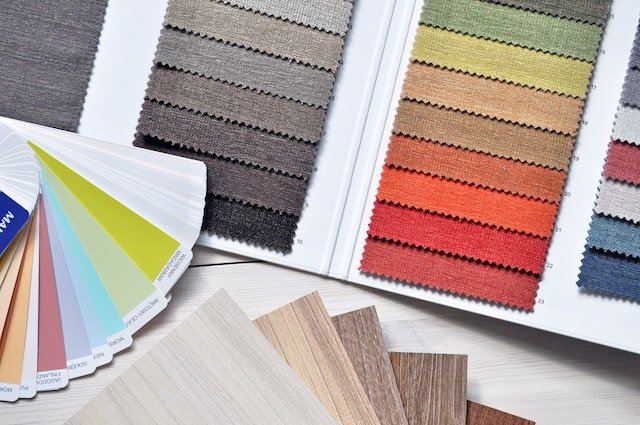 Every client has his needs, so it's not easy to set fixed prices for everyone. There are those who need a simple informative website, those who have a simple business but want to create a complex client acquisition online, or maybe there are people who need some specific functionalities.
But to help you choose I created 3 price ranges that can help you to have an idea of how much you will spend. Prices can change depending on the time I need and the complexity of the project.
VAT is not included but it may not be applied in some cases.
SMALL SITE
Starting from 897€
The starting point for who needs an informative website to be used as a brochure or a business card. it doesn't include any functionalities except for a contact module where users can ask for quotes or any other kind of information.
Examples: hairdressers, plumbers, artists, doctors, pubs.
Time required: 7 days or more.
MEDIUM SITE
Starting from 1997€
This range includes websites with 10-15 pages and more advanced functionalities, like booking, live chat, questionnaires, blog page, galleries, etc.
Examples: restaurants, hotels, artisans, doctors.
Time required: 15 days or more.
LARGE SITE
Starting from 3997€
Great for companies that need more than 20 pages, they want to implement complex functionalities like e-commerce, or want to create an advanced clients acquisition system with an SEO strategy.
Examples: e-commerce, hotel, 100% online businesses, complex businesses.
Time required: 30 days or more.
Maintanance costs.
There are 3 main factors that need to be considered when we decide on the price for maintanance.
hosting annual subscription
third-party services subscriptions (if needed)
my security maintenance annual fee
As for website creation, the annual maintenance cost cannot be fixed for everyone. We can consider the following starting price: 150€ for hosting + 50€ for third-party services (for example GDPR plugins) + 200€ for my security maintenance. Prices do not include VAT if applicable. 
My name is Giorgio and I'm a web developer based in Italy. I'm currently a computer science student and since my goal is to provide services to clients I decided to start working as a freelancer.
Before opening this business I had already worked with some clients that I got to know in occasional circumstances. Since I'm still constantly collaborating with them I decided to officialize my "professional presence" and let more people know about me.
But, are people happy about me? Why did they choose me? Maybe because I'm young… So they think I have more time for them and my prices are lower than at a normal agency? NAH, none of that stuff.
Well, it's true that I have fewer clients so I'm able to manage all their requests quickly, but the main reason is that they found in my service the following benefits that they haven't found in any other web agency they worked with:
I do not make promises that I cannot maintain (like: "I'll make your website first on Google")
Fast delivery and quick response
I follow my client's guidelines and I try to understand their vision
I do not pretend that you love internet and you know how to use every single tool
I listen to my clients and I do not leave them behind once I created the website
2 MAIN REASONS WHY AGENCIES ARE HATED BY BUSINESS OWNERS
 1 – Agencies won't help you to make more money. From my point of view, web agencies are one of the most criticized businesses in history. "You will get more clients", "You will be first on Google", "You will make more money", and so on.
These are not exactly what they say but that's what people get when they sign up a contract with them, and surely what they want them to believe.
Agencies are only about advertisement and technical things. They don't have an entrepreneurial vision, they have a "get more clicks and engagement" vision, and the worst thing is they don't even know.
A good marketing result (money) is NOT a direct consequence of a good communication, a good rate of engagement, a good amount of traffic or how good you talk about your product or services.
Especially for a small business or a startup, marketing is the process that it's used to find a well-targeted market, monetize it, and maintain clients. Some factors that could really help you with this are, for example, how fast your service is, how your employees communicate during a phone call with the prospect, how clients are welcomed, how many of your clients refer, and so on.
This is NOT just about how cool and modern your graphic design is, how many clicks you get on your website, or how many people leave a comment on your funny posts on Instagram.
Agencies are not here to solve marketing problems, agencies are here to help you with the tools that you are not able to or don't have time to use, in order to implement YOUR marketing plan as the head of your company.
2 – Too many services. Many web agencies offer a lot of services. So many that they cannot handle at the same time.
Only the website itself takes a huge amount of work if you want to make a great job. A website is not created just by using a specific program, like Photoshop, CAD, or Illustrator, it's MUCH more than that, and it also requires good maintenance during the time!
What I offer is just one main service, which is the creation of websites optimized for Google search engines and its advertisement services. That doesn't mean that my agency will be stuck only with that forever, but at this time I'm aware that I can't offer a good service if I start working with other things as well.
If I have many clients that ask for many services at the same time I'll need collaborators.
Web agencies are usually too small to offer quality and quick delivery with a large quantity of services.
Do you want to know what they offer? EVERYTHING. Website creation, social media management, Google and Facebook advertisement, SEO, brand building, copywriting, marketing strategies (pretty dangerous), brochure design, business cards, logo design, and so on.
Do you still have some question? FAQ Time!
[display: none]
I already have a website, are your packages right for me?
Yes, if you have to make your website completely new from scratch. Otherwise, I can perform changes based on my standard pricing.
Are those prices the final prices?
Unless you decide to take care of the security and the general maintenance of your website, you will be charged with an annual maintenance subscription, where the price depends on where your website runs on and which tools is using.
A website requires a hosting service where you can rent a computer that stays turned on 24/7. If you stop paying it, the website will go offline.
The annual price really depends on each case, but to give you an idea we can say 500€/year. This price includes security maintenance, privacy and GDPR licence (third-party service), and hosting.
Your packages don't fit exactly my needs, can you customize them?
Definitely! We can discuss about your goals and find an adjustment depending on what you want to have on your website.
Is VAT included on your prices?
No, but it might be not applicable in some cases.
Where's your phone number?
Since I'm alone here, I prefer scheduling my meetings so I can organize my work better rather than receiving unexpected calls. If you want to contact me use my email [email protected] or use my contact module at the end of this page.
Once we started our collaboration you will be able to contact me via WhatsApp as well.
Ask me anything and I will answer ASAP!