ONLINE WEB AGENCY BASED IN Livorno, ITALY
Choose an agency that actually helps you with your business… For real.
Define and schedule your plans over time. We will support you to make your daily ideas real without leaving you bihind.
Fast.
Professional.
No broken promises.
We focus on creating long-term relationships to help small business owners with their daily goals.
We never leave our clients behind once we have finished their projects. We rather call it the beginning of the project.
Are you a lawyer? Do you own a hair salon? A Restaurant? Are you an influencer or an astronaut?
Doesn't matter in which business you are in, together we will study your website engineered to attract more customers using a system that guides the visitor to get in touch with you without making them choose your competitors, even if you think that your product or service is not the best one in the market.
Analysis
Contact us and tell about your project, your goals and your expectations. We will analyze your situation and inform you about all the materials we need to make your marketing system real.
Get a quote and place the order
Get quote and order your project through our platform. You will be provided with completion status updates as you work.
End of the project
When the project is completed, you can decide whether to subscribe to a security and speed maintenance service, or take everything into your own hands and let us just manage the hosting.
Happy clients from all over the world!
Giorgio was wonderful to work with, responsive, communicative and delivered exactly what was discussed. The finished product turned out really well, the whole process went really smoothly and I will be back for his help with my next project! I highly recommend you consider Giorgio if you're looking for help building your website.
Fast, very receptive, good communication, will likely use again on future projects.
Excellent work, it was done according to my expectations and very quickly, I will certainly work with Giorgio again, thank you very much.
Great experience. Competent, quick and proactive seller, he found solutions to problems that arose during work and supported our graphic team with intelligent and innovative proposals. We already have a new project to submit to him.
I was very happy with the delivery, communication, explanation, and work provided on my site and I will definitely utilize his services again.
Excellent, quick professional good to suggest me different options.
We are a web agency based in Livorno, Italy. We operate exclusively online to have more flexibility and reach more customers from all over the world.
Our strong point is the ability to organize our work in such a way that no one can be left behind. We prefer to work with a few clients rather than having many that we cannot manage.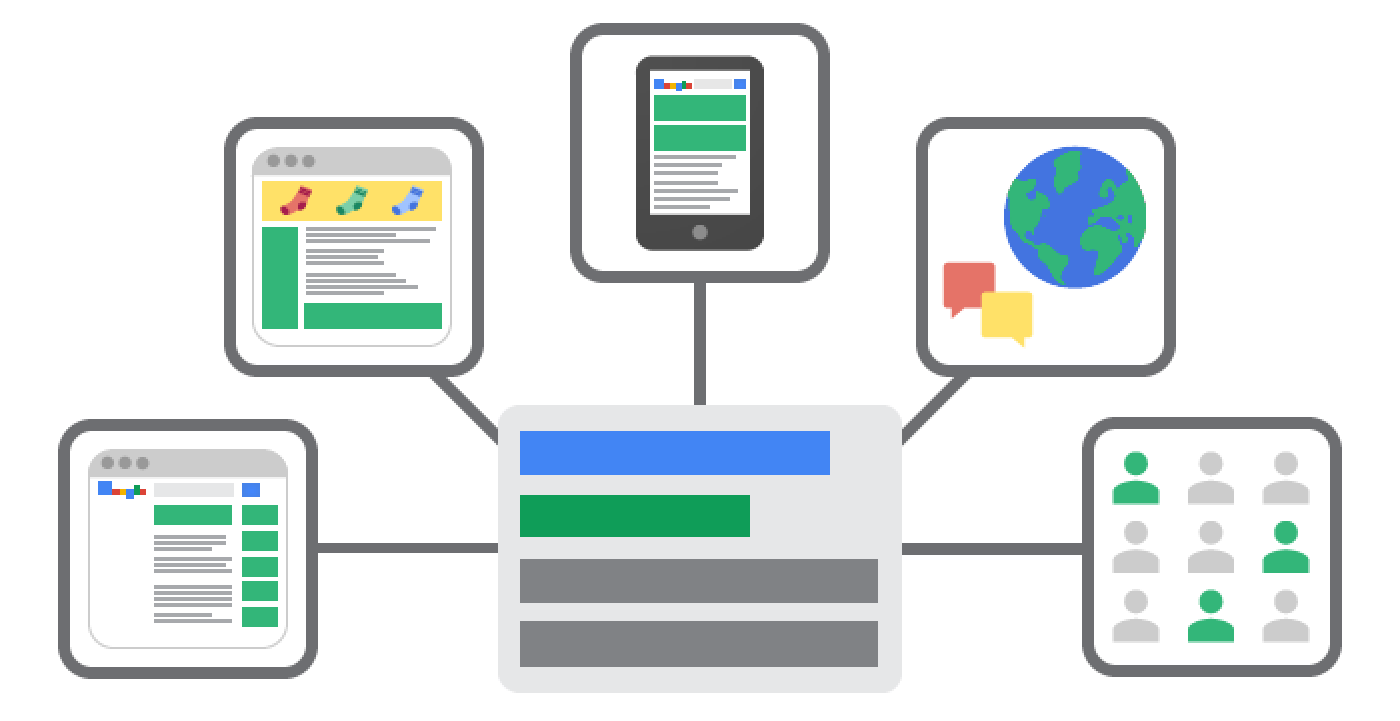 Websites
We create websites made to attract more customers. We spend most of our efforts studying the customer acquisition process rather than creating just a "wow" effect.
Each website will be fast, Google friendly, responsive and safe from all the internet daily threats.
We also offer additional services to take advantage of Google's free traffic and acquire new leads that are ready to pay for your products or services.
Paid advertising
Do you have a budget to invest in paid campaigns on Google or Meta (Facebook or Instagram)?
The advantage of online advertising is that it allows you to immediately gain visibility only to a well target audience, so it's not like billboards around the city where 99% of people that see it is not interested.
Start with us our 3 months secret strategy with the use of an engineered web page to acquire new clients, customers or patients.
We have worked for local clients and others around the world. We have collaborated with companies and professionals in various fields.
Our services are not just about creating websites, but also maintenance, support, optimization, SEO consulting and advertising.
Ask me for a quote or any other information you need!